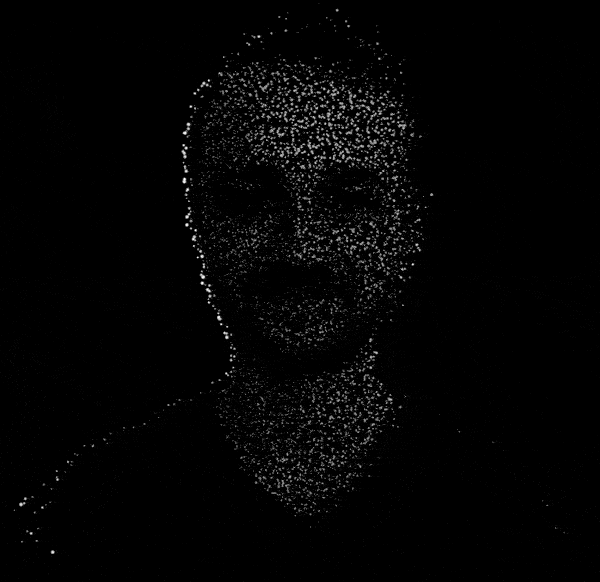 Hey there!
I'm Szilveszter
---
My blog is all about the way I think. I've always had an eye for seeing the big picture and questioning "why" and "how." As a programmer, I think about ways to get you from where you are to somewhere better and bigger.
Archives
Fix Website
No one told you how difficult it would be to own a site, didn't they?
Optimizations
I'll keep your site secure, up to date, backed up and running smoothly.
Maintenance
Your site needs regular maintenance just like your car and home does.
Coding
Creating custom WordPress themes and plugins for WooCommerce.
IT Support
I will evaluate your needs and help with the most suitable solutions for you.
Websites
From simple websites to high-performance portals and e-commerce.
My Resume
Education & Experience
Education
SAPIENTIA UNIVERSITY
Informatics
BETHLEN GÁBOR
Mathematics & Informatics
Experience
SENIOR WEB DEVELOPER
XARITES THE CREATIVE AGENCY SRL
WordPress/WooCommerce
SOFTWARE TESTER
BUNGALOW.NET INTERNET SERVICES SRL
.NET Automation Testing (Selenium)
WEB DEVELOPER
EXPERT COMPANY GROUP SRL
Yii2 & WordPress/WooCommerce
Websites alone are not sufficient
Other Presentations
NOTE : I've been doing it since 2014
As a programmer, I started working on a variety of intriguing projects, not just web-related ones, such as this tiny robot, and I might be working on something new right now.
I began creating numerous projects in C++, Arduino, Python, Matlab, Java, C#, OpenCV, and especially OpenGL.
Archives

⟶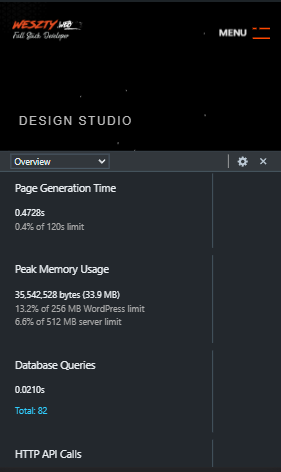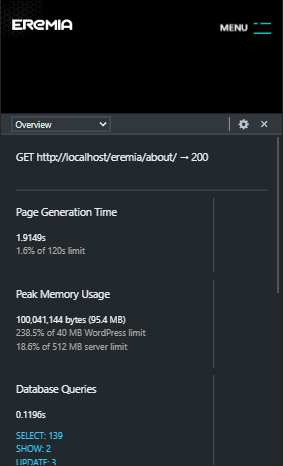 CUSTOM VS BUILDER
Top Performance & Optimization
To evaluate performance, I purchased a HTML template (to develop a custom theme) and the Premium version made with Elementor.
Keep in mind we are talking about the same website on the same server. The outcomes speak for themselves.
Obviously, the custom was faster because I had complete control over every aspect, query, and script. We'll go over why there's such a big difference and what the advantages and disadvantages are.
Article
Lastest posts
Latest posts
Don't be weird.
Would you like more information or do you have a question?